Program Coordinator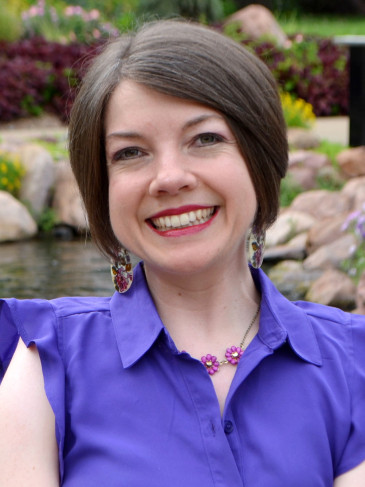 Growing up, I had a lot of ideas about what I wanted my career path to look like. Little did I know that my path would lead me to be so passionate about working with youth with disabilities.
At different points in my life, I considered everything from teaching and counseling to interior design. I received an associate degree in design technology after high school with a plan to do graphic design. Everything changed, though, when I attended the Kansas Youth Leadership Forum in 2001. My life was changed by this program, and I became so passionate about the work that they were doing that I began to volunteer for the organization, which eventually turned into part- and full-time jobs.
I started out at the Kansas Youth Empowerment Academy as the outreach coordinator, where I was able to use my graphic design skills. In 2009, I became the program coordinator, which is the position I currently hold today. In this role, some of the tasks I perform include event planning, recruiting, fundraising, communications, creating materials and facilitating programs. I believe a lot of my classes in high school prepared me for this role by teaching me how to meet deadlines, prioritize and organize. One of the classes I think helped prepare me the most was newspaper class, which made me start to consider graphic design. It also helped with my writing, editing, communication and teamwork skills.
In my current role, I present a lot on disability and empowerment topics, which is very important to me as a proud person with a disability. I was born with arthrogryposis, which is a physical disability that causes me to use a power wheelchair. My disability affects my life quite a bit as I need a lot of assistance with daily physical tasks, but I never let my disability limit my life or my career.
I truly believe that everyone can work in some way, and whether to work or not was never a question for me. Especially now that I work in a disability empowerment field, I think that everyone should choose the career that makes them happy and just go for it!
My biggest advice for young people who are starting to think about their future career is to pick something you could see yourself enjoying and doing all day, every day. I also encourage young people to not let others pick their career for them or tell them they can't do something. Despite any disabilities or challenges someone may have, everyone can work doing something they love.
---