Apprenticeship Program Manager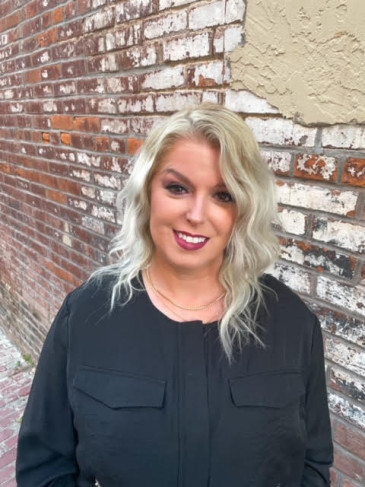 When I graduated from high school, I went straight into the workforce. I was thinking of becoming a baker, having spent lots of time baking with my grandparents as a child. I loved that food brought everyone together and made them happy. When I was offered my first position in workforce development — which is helping companies find the employees they need, and also helping employees find the jobs they want — I realized it was an opportunity to make a difference in the lives of others on an even larger scale. 
I started my journey in 2014 as a career advisor at a local workforce development board in southeast Kansas, helping people find jobs or work-based learning opportunities. From that point on, it's been a bit of a whirlwind! A series of promotions and new opportunities followed, and when the Kansas Department of Commerce offered me a full-time position as registered apprenticeship coordinator in 2017, my experience working on behalf of both employer and employee had prepared me well. Soon I was promoted to assistant program manager, and in 2019 I began my current position as program manager. 
The Registered Apprenticeship Program combines classroom studies with on-the-job training, allowing Kansans to earn a paycheck and gain valuable work experience while they learn. I manage the operations of the program under state and federal guidelines, overseeing the creation of the training outlines, instruction schedules and wage guidelines employers need to have a successful apprenticeship program in their company. I also educate employers, legislative committees, workforce development boards and other groups about the program and its benefits.
One of the most rewarding parts of my job is the work we do to increase high-wage opportunities for Kansas workers by supporting critical industries and in-demand occupations. I also love that our work results in higher skill proficiency and wages for workers, as well as harmonious, long-term employer-employee relationships. My goal is to keep growing professionally as I continue to strengthen the state's workforce by expanding the program.
As for my own training, it came from a mix of technical assistance from experts, experience working with my peers locally and nationally, and genuine curiosity about the ever-changing world of workforce development. I credit the excellent structure and education I received in high school for my work ethic, but looking back, I wish I had taken more communications classes to help with presentations and public speaking.
If you think you'd enjoy a career in workforce development, check it out! The sky's the limit — work hard, communicate well and believe in yourself!
---