John Scheck CIC, AIC, AINS, AIS, CISR
Claims Advocate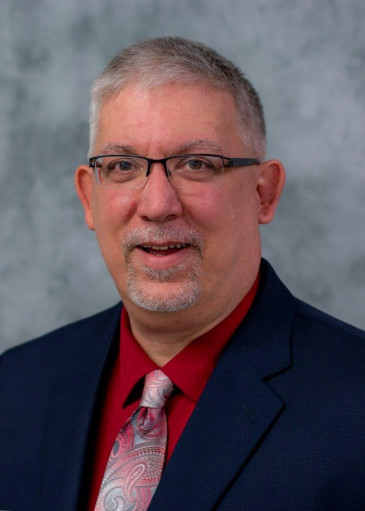 I'm not sure that as a child I ever decided what I wanted to be when I grew up. But now, I know I'm where I'm supposed to be.
The path to my career wasn't what you would call "traditional." I earned average grades in high school and felt that a four-year college just wasn't the right choice for me. I tried community college for a year and a half because it felt like everyone was going to school, but it just wasn't what I was looking for.
My first "real job" was at the local grocery store bagging groceries and stocking shelves. Although I didn't realize it, that's where I learned how to network and was introduced to good customer service skills. Through a connection, I was offered a position selling parts and working in the machine shop at a NAPA store. Later, I had several positions within a John Deere dealership in sales, service and management.
One day, my insurance agent invited me to lunch for a discussion and told me that I was in the wrong business. He asked if I'd ever considered the insurance industry, but my immediate reaction was to say that I wasn't interested in peddling anything door to door — especially something I wasn't a huge fan of. But after more discussion, I realized he might be right. I've now been working in insurance for more than 20 years.
Basically, insurance is something you buy to protect you financially in case something bad happens to your home, your car or your health. If something major happens, you make a claim and the insurance company gives you money to make repairs, pay hospital bills and so forth.
I started my insurance career as an agent/agency owner, selling and servicing many kinds of insurance. The company I started with provided wonderful on-the-job training and gave me the resources to succeed. After working for a while, I discovered that my strengths were in customer service and problem solving. I sold my agency and started as a claims advocate at a large independent insurance agency. Now, I interact with customers every day, help them through the insurance claim process, and generally advocate for them. Most importantly, this position provides the flexibility for me to participate with my wife in our children's activities, volunteer in the community and educate high school students about the insurance industry.  
The insurance industry has good benefits, apprenticeship programs, volunteer opportunities, good pay and the ability to advance. Plus, many positions don't require a degree to get started!
I encourage everyone to learn as much as they can for as long as they can. Whether it's a four-year degree, technical or community college, serving in the military, or an on-the-job training program, just learn. For anyone pondering their career path, my question is: Have you ever considered the insurance industry?
---