Cardiology Nurse Manager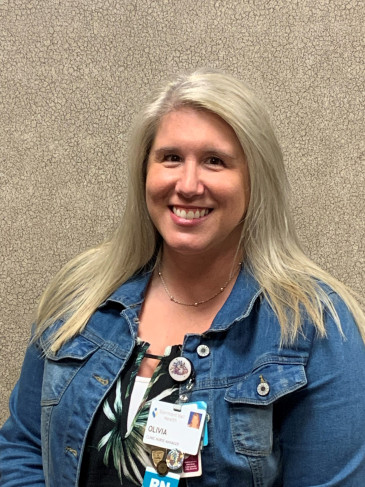 I didn't become seriously interested in healthcare until the age of 30. I was working for an insurance company in a cubicle and talking was frowned upon. I'm a very social person, so I began to consider changing to a career with more human interaction. My parents suggested nursing because I had always taken care of sick family members. After doing some research, I decided to give it a try.
I entered the healthcare profession after completing the certified nursing assistant (CNA) program and decided then that nursing was my life's calling.
I took the long way and did it in baby steps: I first became a certified nursing assistant, then a certified medical assistant, then an emergency medical technician-basic. I kept going, completing a licensed practical nurse program, and then finally earned my associate degree in nursing and became a registered nurse. You don't have to go to a four-year university to become an RN — the two-year program is also an option, which many people don't realize.
I'm now the clinic nurse manager for cardiology at Stormont-Vail Health's Cotton O'Neil Heart Center in Topeka. This position has me in charge of a nursing staff of 50, working with 27 physicians, advanced practice providers and physician assistants. I create the physicians' schedule and nursing assignments for our clinic and 15 outreach clinics, keep staff updated on what's going on in the organization and do my best to make their jobs easier. I love that I get to be the nurse who takes care of nurses!
I'm currently working on obtaining a second bachelor's degree in nursing — I really enjoy the position I'm in now, but I do see myself applying for a director position in the future. Throughout my nursing education, I've used what I learned in high school biology and algebra most, but I find myself wishing I had taken chemistry as I enter the more advanced classes.
There are so many different opportunities for nurses in cardiology, many of which I had no idea existed until I started in the specialty. If you're thinking about a career in cardiology, contact your closest cardiology office to set up a meeting with the manager.  I have students come and speak with me and I love going through all the options and seeing what really sparks their interest!
---