Manager and Goldsmith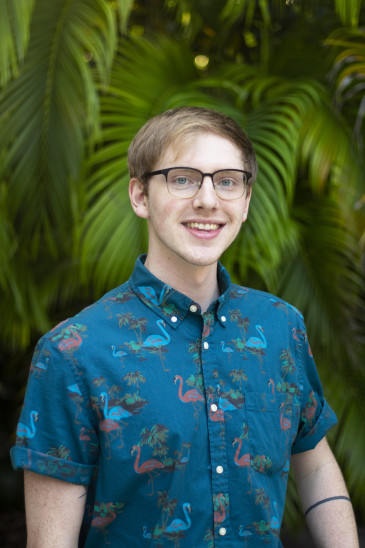 I was never one of those kids who knew exactly what they wanted to be when they grew up. I remember wanting to be a police officer when I was very little, then a musician, then a psychologist, then a teacher, then a musician again … I've always had too many interests to stick with just one plan.
When I moved to South Dakota for college at age 18, I needed a job. A friend of mine told me about an opening at a local jewelry store, and I applied immediately. During the interview, I learned a little about the structure of jewelry retail and it turned out to be a great fit!
The opening was for an apprenticeship, so I was able to train on the clock over time for the position I eventually wanted to hold: goldsmith. As an apprentice, my salary increased along with my knowledge level. At first I continued to take college classes, but after two years — and three different majors — I decided to give my full attention to the jewelry trade.
I moved back to Kansas to be closer to family, and continued my jewelry apprenticeship at G. Thomas Jewelers in Manhattan. I'm now a goldsmith, and store manager as well. I'm in charge of employee training and scheduling, order placement and other general operational tasks. I love that every day is different — there are always new challenges to overcome, and you never know who's going to walk through the door.
My ultimate goal is to master my trade. I'm still learning about it, taking classes from the Gemological Institute of America in hopes of getting that sweet, sweet plaque that says "William Henry, GIA Graduate Gemologist." I'd also love to have my own jewelry line someday.
If you're interested in a similar career path in the jewelry industry, you can start preparing in high school. Speech and public speaking classes are high on the list for any retail job, and geometry and algebra ended up being more important than I thought they'd be. In fact, I wish I'd taken even higher math classes. Be sure to jump on any jewelry or metalworking courses your school offers, of course. General life skills that come in handy are a willingness to show empathy and honesty — those will take you farther than anything else.
The most important advice I have to share is to have an open mind: There's no harm in trying!
---