Childcare Teacher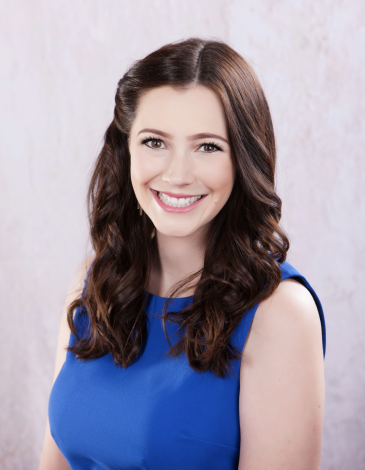 I started working with kids as a teen, helping out at a daycare before and after school. I kept working there when I graduated from high school and enrolled at Johnson County Community College, and I was sad to leave when I transferred to Kansas State University a year later.
I had always known I loved working with young children, but it wasn't until I had my own that I realized how much I enjoyed spending time with them, watching them develop and hit milestones. I noticed my child's school in Manhattan had an opening for an assistant teacher, so I decided to leave my former career in property management in the dust and start fresh with something I actually enjoyed and found rewarding.
The school, Creche, has an extensive training program that prepares teachers for the classroom. The program was intense and required me to take specific classes. As I advanced from assistant teacher to lead teacher, I needed to take additional classes. I eventually signed up at Barton Community College to take online courses in early childhood education, which allowed me to step into the role of assistant director.
In that role, I wear two hats. I spend most of my time in the classroom as lead teacher for the 12- to 18-month-old toddlers. I write lesson plans, do child assessments, train new assistant teachers and ensure the school's accreditation standards are met. As an assistant director, I interact with current and future families, give tours, answer the phone and take care of other administrative tasks.
I love watching the children progress from babies to independent children, ready to take on kindergarten. But the best part of my job is working with the families. I love to educate them as much as I love teaching the children — the relationships we build are truly amazing. Ultimately, I'm striving to become a full-time director. In the classroom, I'm working with about 10 families at a time, but as a director I get to work with every family that passes through our doors.
Looking back at what best prepared me for this career, I think having great teachers to look up to throughout my life was crucial. My advice is to think about the teachers who have inspired you and the qualities that made them stand out. Also, be willing to try everything. Keep taking classes. Find what you love and make a career out of it!
---