Owner, KYVZ Radio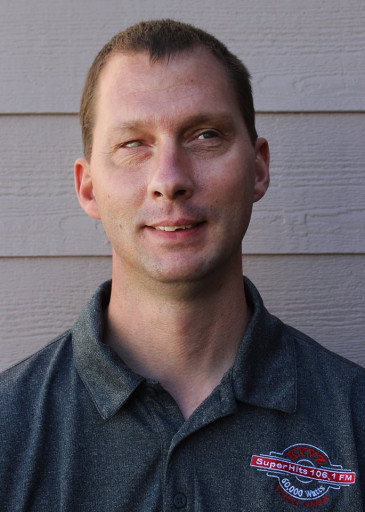 I was given a small radio when I was 4 years old, and I wore it out from constant use. I was fascinated to hear stations hundreds or even thousands of miles away. In March of my second-grade year, we had three blizzards back to back. The electricity was out, but the guys on the local radio station were having what sounded like a blast! I decided radio would be a great field to go into — people depend on broadcasters for news, entertainment and vital information during severe weather and other disasters.
Today, I own and manage KYVZ Radio in Atwood, a station I built from scratch. I'm on the air, I record commercials, sell advertising, install equipment, file required Federal Communications Commission forms, program the music and commercials, clean the bathroom, take out the trash and operate the board during high school sports. I also manage the station's finances. (Wow; I should ask for a raise!) 
My training for this career came from a mix of traditional education, hands-on technical instruction, and decades of careful observation and practice. I've played music at local events since I was 10, and over the years I've worked closely with my mentor, Paul Heskett, a DJ I met while touring a Colby radio station on a class field trip. After graduating from high school, I attended Colby Community College and received a degree in radio broadcasting. We had amazing teachers who pushed us to be the best we could be. (Chris and John: thank you!)
For anyone wanting to get into the radio industry, I have a number of recommendations. I encourage you to take your high school English, speech and computer classes seriously. Look closely at community colleges or technical colleges for hands-on radio broadcasting programs. These schools are affordable, and they offer small class sizes and one-on-one training. Learn as much as possible about advertising and sales, because a station without advertisers will not operate for very long! Most radio stations these days will need you to serve several different roles, so study all aspects of broadcasting. Internships are always a great option for college students, and the Kansas Association of Broadcasters is a great resource for anyone wanting to make connections. I also highly recommend that you get to know a professional in your part of the state, and ask lots of questions. 
The magic of radio still feels like it did when I was growing up on the farm. I've been very fortunate and have achieved most of my personal goals. I was the Kansas Association of B­­roadcasters Small Market DJ of the Year six times, I taught radio at Colby Community College, and I've been a radio consultant, program director and operations manager. I'm doing what I love, especially now that I'm self-employed. If you want to discuss careers in radio, contact me! I'd love to visit with you. 
---