Data Operations Analyst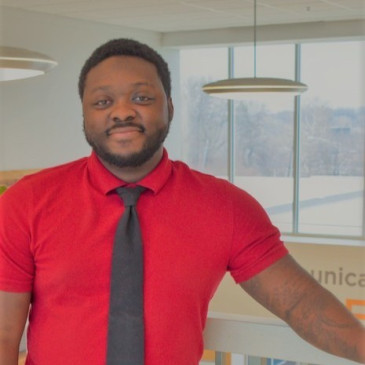 "I was stationed at Fort Riley, Kansas, pursuing my dream of becoming an Army Ranger, when I suffered a back injury that left me disabled and wondering what to do. I'd always been interested in information technology and IT security, and I realized a career in that industry would allow me to move forward while continuing to work with the military.
At first I thought I needed a degree and years of experience to break into the field, but the Centriq training program provided me with the technical and professional skills I needed to get started, and I was able to pay for it through the GI Bill.
Centriq is a four-month IT training school with campuses in Kansas City, Missouri, and St. Louis. They teach you everything you need to know about the tech path of your choosing, and for my systems and security administrator path, I was able to take some of the industry's leading entry-level certification courses, such as the Network+, Security+ and Microsoft Technology Associate programs. When you've completed the training, Centriq's placement services step in to help you with your job search.
I now live in Kansas City and work remotely as a data operations analyst at Purdue University Global. I prepare, process and perform quality control on electronic data while meeting time-sensitive deadlines, and resolve issues that arise during data processing. I can work anywhere in the world, and I have the skills to do so. I enjoy the freedom I have to express myself through data and data security, and the pay isn't bad, either! My ultimate goal is to become a data security engineer or security manager with the Marine Corps.
If you're interested in IT, I recommend you start learning in high school by taking as many technology classes as possible. I'm happy where I am now, but I wish I had started earlier. My military service gave me an advantage in that I was able to obtain clearance for the security work, but also because it gave me the confidence to say "I don't know." I understand there's always room for improvement, growth and change. No work is below me or out of reach.
Remember: The work you put in today could pay off huge in the future, so if you're even a little into computers and wonder how IT works, don't look back — go for tech!"
---