Ready-Mix Truck Driver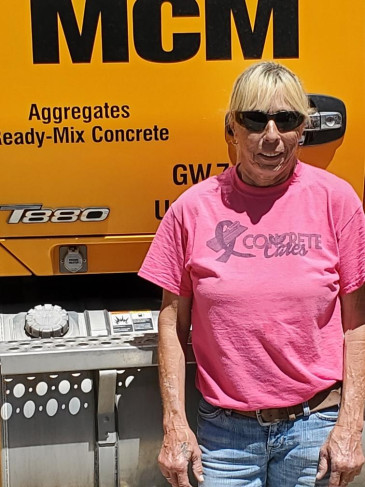 After 4 years working in the construction field, I was ready for a change. I was offered a job driving a dump truck if I could get a commercial driver's license, so I studied hard, got my CDL, and began driving for a living. Having a class A CDL and some experience under my belt opened up lots of career opportunities, so in 2011 I began driving a concrete mixer for Midwest Concrete Materials Inc.
Still at MCM today, I deliver concrete to job sites within a 20-mile radius. Though my title is truck driver, my time on the road is only about 60% of my workweek — there's a lot more to this job.
When I get to work, I do a complete pre-trip inspection on the truck, pull under the plant, fill my flush tank with water and prepare for loading with the concrete. After loading, I wash the truck down and I'm ready to go.
At the job, I prep the mixer, have the contractor approve the consistency of the wet concrete — aka "mud"— and use the controls in the truck's cab to discharge the material where it's needed. I then wash the equipment and the inside of the drum, and when the necessary paperwork is complete, it's time to go. Back at the plant, I do a more thorough cleaning and prepare the mixer for the next load. I take a lot of pride in having a well-maintained truck!
In addition to driving and operating the truck, I'm also registered through Salina Area Technical College to train drivers. I help them earn their CDL with behind-the-wheel instruction after they've completed the classroom training and obtained a permit.
I love the challenges presented by the different job sites and working under pressure. When you love your job it shows, and in 2016 I won the Kansas Ready Mixed Concrete Association's Driver of the Year award.
To prepare for a career like mine in high school, I recommend completing as many agricultural and CTE classes as possible. And take driver's education seriously — you really have to know what you're doing on the road to get a CDL. 
My final piece of advice is to take pride in your work and be safe. If you enjoy driving and don't mind working a lot of hours, this is a great career choice!
---