Project Assistant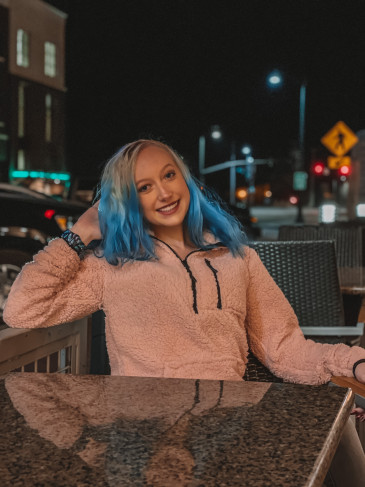 "The summer before my senior year at Council Grove High School, I decided to get a job to gain work-life experience. I accepted an entry-level position hoping I could learn and grow. I quickly found I needed a more challenging environment to work in. Jobs were very hard to come by because this was early in the pandemic. Due to the shutdowns and socially isolating circumstances, I found my senior year was not going to be the typical high school experience. With everything going on, I decided to find a job that would be a good learning environment.   
One day, a friend who worked at Timberline Cabinetry called me to see if I'd be interested in a part-time office job with their company. I jumped at the opportunity for a chance to learn something new and to make more money. I liked the work so much that I graduated early and joined Timberline full-time once I finished my high school requirements.
Today, I'm a project assistant. I assist our accountant and office manager with administrative tasks involving purchase orders, order acknowledgments, work orders, credit cards and due invoices. I went into this line of work completely blind. I'm thankful I had great people to train me in everything I needed to know. Needless to say, it has all worked out.
I am fortunate that I love going to work. I enjoy the people I work with in the office. I work in an environment where we can have fun, but we do get our work done. Even though I'm younger than everyone else by at least ten years, they treat me like an equal, which has helped me to grow. Working makes me feel like I'm actually doing something that's needed. It's teaching me skills like teamwork and how to communicate effectively that I can take with me anywhere.
Soon, I will start college at Washburn University, where I plan to major in biology to become an optometrist someday. Working full-time for a while before going to college has provided me with a great break from my studies and given me some real-world experiences that will help prepare me for the next step in my life."
---