Real Estate Agent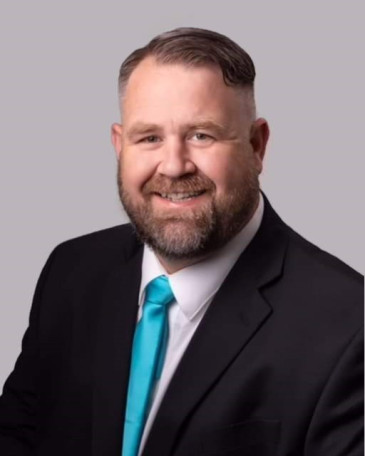 I became interested in real estate while I was in high school. My mother was a real estate agent, and I always enjoyed hearing her talk about helping people purchase their first homes and the excitement that they had. I finally decided to make the transition to becoming a real estate agent myself at the age of 39, and I could not be happier.
As a real estate agent, you help people buy and sell homes, buildings or land (commercial and agricultural). Your clients can range from first-time home buyers to developers. What I like best about my job is helping people. Seeing a family own their first home is an amazing experience. Listening to the kids talk about which room will be theirs will never get old. Seeing the family discuss how they will decorate for the holidays is fun. The overall excitement that everyone has is contagious.
When I decided to pursue real estate, I took a course I found on the Kansas Real Estate Commission website, and afterwards, I was ready to take the state and national test to receive my license. Once I was licensed, I went to work at a brokerage, Envision Real Estate, where the other agents helped train me.
If you're the kind of person who wants to take ownership of your own success, you should look into real estate. The harder you work in this industry, the more success you will see. My goal is to run a real estate business, and to achieve this goal I must continually learn and adapt. The real estate industry is always evolving and changing, and to succeed I must do the same. Real estate is not a career that I would call easy, but few things that are easy are worth doing.
A lot of high school courses can help you prepare for a career in real estate, because it's a career with so much variety. You need to be tech savvy, so technology courses can help you there. I am constantly on my computer working with various programs. Classes in marketing can also be helpful. I have had to learn about marketing not just the properties I am working, but myself as an agent. Math and finance courses also come in handy. If you're interested in real estate, you should call a local agent and go talk with them. They will answer questions and help you determine if this is the career for you.
Finally, residential real estate is an emotional process, and an understanding of how and why people think the way they do would be very beneficial, so I think taking a psychology class would help. I also recommend taking a personality test at some point to discover the kind of personality you have, because real estate agents must be able to work with a variety of personalities.
Real estate can be a very rewarding career both financial and emotionally. "If you love what you do, you will never work a day in your life." I have heard this quote since I was young. I love what I do.
---