IT Support Technician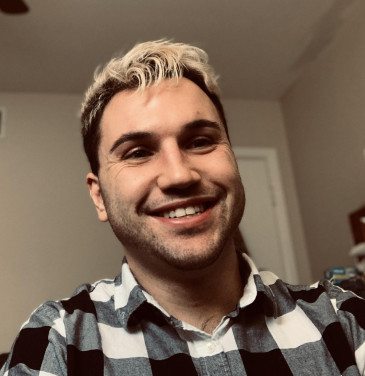 I've always been interested in technology. When I was younger, I had my first experience with computers when my mom bought an HP desktop. I remember playing around on it and accidentally making a change to the computer that I didn't know how to undo. I rushed to bring it back to normal before she got home from work. From that moment on, I knew I wanted to work with technology. The challenge of finding and fixing issues with programs or machines is something I love — computers are like human minds in their complexity and that fascinates me.
I'm self-educated for the most part. I'm always learning about technologies on the horizon or asking to use a piece of old equipment that would otherwise be tossed. I watch YouTube videos and do trial and error to figure out new projects. I read a ton of articles and learned a lot about networking — the digital kind, not the networking with handshakes! Eventually, I built my first mesh network (a network that links a bunch of devices together) and have continued to grow from there. To further my education, I started taking classes at the Wichita State University Campus of Applied Sciences and Technology.
Today, I work at InfoSync at the IT Help Desk. I set up new employees' machines for their first day and troubleshoot any issues that arise during their time with the company. I also help investigate issues from attacks on our network.
I love that I get to work directly with people, in addition to the technology side of things. It's also great because I'm constantly learning and growing through hands-on experience. Plus, I still have time to go to school and take more courses! Eventually I'd like to be an IT infrastructure manager or an IT programmer, so all of these opportunities to learn are amazing.
If you think you'd enjoy a career in the technology field, don't be afraid to ask questions! A fun part about this industry is that cookie cutter solutions don't always work, so you get to try new things. That said, be patient with yourself because the work can be hard and there's always another thing to learn. Just get out there and start exploring!
---