Welder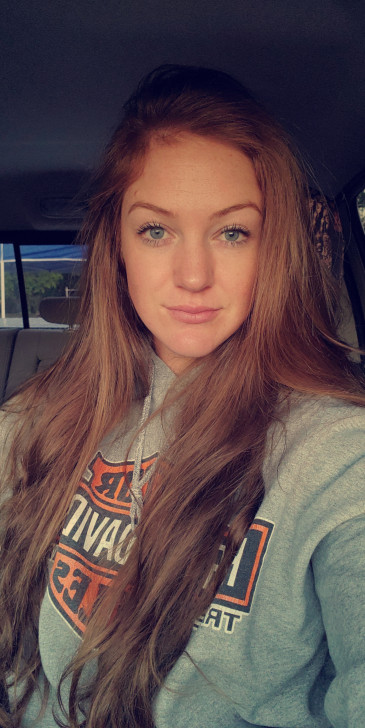 When I was younger, I wanted to be a NASCAR driver or a bull rider — I was intrigued by the adrenaline rush! But when I got to high school, I had no idea what I wanted to do as an adult. I attended an alternative school where I could work at my own pace, so I rushed through and tried to get out as quickly as possible.
After graduating from high school, I decided to wait before going to college since I didn't know what I wanted to be yet. I ended up enrolling at Butler Community College and knocked out my gen eds since I wasn't totally sure about my career path. Then I thought I might want to pursue psychology, so I switched to a university.
While I was at the university, I started to question whether I could see myself working in psychology for my whole life. I started exploring other career options and came across a welding program back at Butler. At the time, I had a Jeep Cherokee that I really wanted to put a roll cage on but couldn't because I didn't know anything about welding — this seemed like the perfect opportunity!
The welding program was a combination of classroom learning and hands-on experiences in the shop. Our instructor, Matthew Galbraith, is a phenomenal teacher! He has an abundance of knowledge and does everything he can to help aspiring welders find success. I completed the program in a year and received my associate degree in welding technology in 2019.
Today, I'm a tungsten inert gas (TIG) welder in the aerospace industry at Globe Engineering. I build airplane parts based on blueprints and specs, then the parts go through different inspections and are shipped off to the buyer. The job can be tedious and demanding, which is actually one of my favorite things about it. I found that adrenaline after all!
People always ask what it's like to be a woman in this male-dominated industry, but to me, it's just normal. I'm treated the same way and held to the same standard as everyone else at the company. I would recommend this career field to any gender, any age, any person!
Looking back, I wish I'd known that community colleges like Butler offer welding and other skilled trade programs for high school students. In this day and age, high schoolers can graduate with their associate degree or professional certificates, which can be a huge leg up.
If someone is considering a career in welding, I say go for it! Attend a community college — especially Butler because Matthew is the best. I would tell anyone to explore technical or skilled trades and make sure to examine all the career options out there. You never know what the perfect fit might be!
---